Age Gap Dating Made Easy with Age Gap Relationship Tips
People tend to date someone within their own age group and the age difference would normally within 5 years old in the past. But things have changed a lot during these couple of years; many people start to accept the idea of age gap dating. And you can see the fact that this relationship is getting more and more popular in the dating world nowadays. Then why is this relationship much popular than ever? Let's take a deep look into this and share some tips to make your age gap dating a successful one.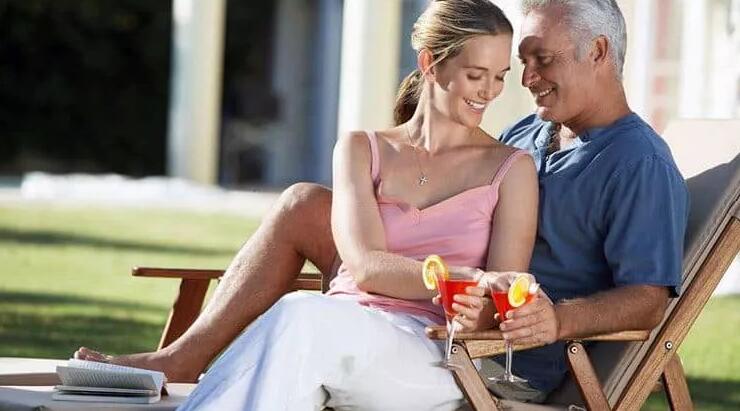 What is age gap dating?
How can we define if a relationship is age gap dating? Actually, there is no certain rule or pattern for that. Literally, any partners with an age difference can be an age gap, but when we talk about age gap relationship, we mean a much larger age difference for that. Usually, we consider an age gap within 10 years to be a normal one. If the age difference is larger than 10, we would consider it an age gap relationship. And many would also call them the May-December romances.
There are some famous celebrity couples with big age differences you can check to get better understanding. French President Emmanuel Macron and his wife Brigitte with a 24-year age gap between them. Hugh Jackman and Deborra-Lee Furness with a 13-year age gap between them. Michael Douglas and Catherine Zeta-Jones with a 25-year age gap between the pair. There are far more examples than I can list. And report shows that the trend for this kind of May-December romance is going stronger.
Why do people choose age gap dating?
There must be some reasons for one thing to get popular, and there is no exception for age gap dating. It becomes hot for good reasons. People who accept the idea believe that love is love, love knows no age. And actually, a successful relationship mainly depends on the value, beliefs, interests the partners share. It does not have much to do with age.
Instead, many reports show that the relationship satisfaction of couples with big age difference is fairly good. The relationship provides with the couples with more trust and support for each other. The elder partner in a pair is usually more mature and can provide the younger partner with the sense of reliability. They have more life experience that may provide support and suggestions when something happens to the younger one. And what's more, elder partners may be at another phase of their life which means they are often more financially stable. You can usually expect a more comfortable and stable life with them.
Advice for age gap dating
Although there are some benefits for younger women dating older men, you still need to bear in mind some of the basic rules before getting started. First of all, be sure that you can accept the age gap between you two. Comes with the age difference, there are also body and mind differences. Make sure that you don't care much about the appearance like winkle skins and so on. And due to the different life phase you are at, you may share different opinions toward a thing. It is better that you find someone who can share advice with you rather than arguing with you or commanding you.
Mutual respect is also important. Usually, the elder partner takes the role as the supportive one since they are more mature and have more life experience. But please be aware that the maturity is relative, you should both learn to respect each other. No one wants to be baby with diaper, so don't treat the younger partner as your child. And likewise, if you are the younger one, you can also learn to take care of your other half.
At last, explore your mutual interests and goal as always. We have mentioned previously that age does not matter in terms of love, it's their same interests, believes that matters. So don't stop exploring new areas in your life that you may be both interested in. It helps keep your love a long lasting one.